A celebration of heartwarming simplicity and aspirations, Sony SAB's Wagle Ki Duniya has won the hearts of millions with its portrayal of strong value systems, humble upbringing of the middle-class India and the hustle of daily life. With its highly relatable storyline and beautifully crafted characters, Wagle Ki Duniya is riding high on its successful year-long run and to celebrate this momentous occasion, veteran poet-lyricist-screenwriter Javed Akhtar has come on-board to pay an ode to its legacy. In a candid conversation, he talks about his association with Sony SAB and why he thinks "Wagle Ki Duniya Mein, Hum Sab Ki Kahani Hai".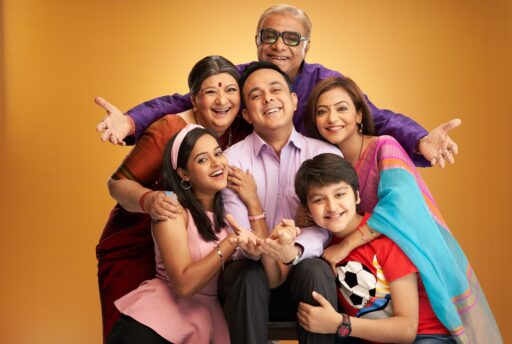 What prompted you to associate with Sony SAB's Wagle Ki Duniya?
What has always struck me about Wagle Ki Duniya are the little moments, the joys and sorrows that we have shared together as a family and maneuvered through all situations in life, despite being different as individuals. I don't think there are too many stories around that reflect this dichotomy as realistically as does Wagle Ki Duniya. I am delighted to associate with Sony SAB on the momentous occasion of Wagle Ki Duniya's one year completion and I truly wish that India continues to find happiness in them, with them in the times to come.
In a cluttered genre like television, how do you think Wagle Ki Duniya is different?
Wagle Ki Duniya, through its subtle yet substantial story line and characters, has managed to break the mould on television showcasing progressive and relatable topicswith a slice of life offering that not just delivers entertainment but also social impact, this is what distinguishes them from rest of the content on television.
What does family mean to you?
In India, when we are born in the family, we remain in the family, and our attachment with the family is exceptionally strong. So, although things are changing and we are turning into a nuclear family, in a way, somewhere, we are still a joint family. We want to know and be updated about each other's life; we are always there to support or give our advice or wisdom. We might also fight quite often, but we are never indifferent and that's what the best thing about being part of a 'Family' is.
Sony SAB's Wagle Ki Duniya is a modern-day rendition of the 80s Wagle Ki Duniya, so did you watch the earlier version?
Yes, of course, we have all lived it and I'm sure there would be very few people who have not watched this legendary show.
As a generation, do you think family values are depleting and what is your message to the youth?
I believe things always evolve over a period of time, and that's the case in a family setup as well. Things evolve between families across generations. With time, life changes, world and economies change, with that social and moral values also change, change is constant and inevitable.Youth are more direct and practical in their communication not overtly emotional. Still, I don't think that love has decreased. But I would urge them to not lose out on their core, the basic values that make us what we are.