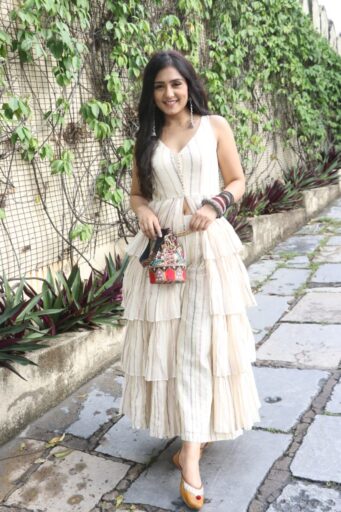 When you want something with all your heart, the universe conspires in bringing it to you! Zee TV's upcoming show, Tere Bina Jiya Jaye Na, captures this exact thought as it showcases the story of Krisha Chaturvedi, a girl who has always dreamt of being swept off her feet by a knight in shining armour, and what happens after the day the universe manifests this dream for her! Krisha, played by Anjali Tatrari, is a simple young girl of limited means, who moves into a magnificent palace against the picturesque landscape of the princely state of Ambikapur. She hopes to begin her very own fairy tale with the love of her life Prince Devraj, the current heir of the royal family. But will there be a happily ever after for her? With the show premiering on 9th of November and airing every Monday to Friday at 10 pm, everyone has been working round the clock to ensure that they can entertain the audience including the lead actress of the show, Anjali Tatrari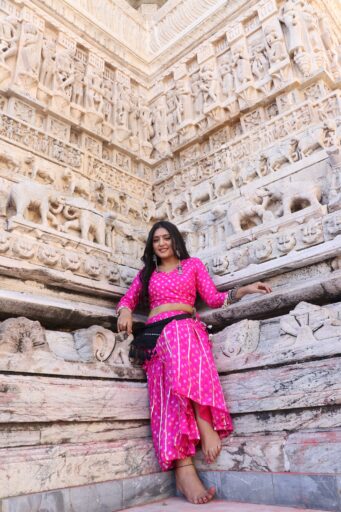 Anjali infact, has been working really hard despite being slightly under the weather in an attempt to make the show appear as grand as possible. In fact, she has left no stones unturned to get into the skin of her character. The actress even revealed how she had to change the way she spoke for Tere Bina Jiya Jaye Na, but it's all been worth it.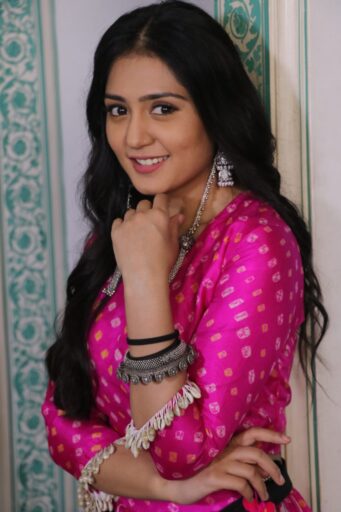 Talking about her prep work, Anjali revealed, "My character – Krisha is a simple girl from Udaipur who moves into a magnificent palace with hopes of beginning a new life with the man of her dreams, Prince Devraj, who is the current heir of the royal family of Ambikapur. Devraj's family still lives in the glory of the Rajwadas and are staunch believers of tradition and to blend into their family, Krisha has to take care of a lot of things, including the way she speaks, the way she follows customs and so on. There were a lot of small details and nuances which I had to get right. Firstly, as I play a girl from Udaipur, I had to learn a few Mewari and Rajasthani words that they use in their daily lives. With Krisha becoming a part of the royal family, I also had to get into the habit of addressing myself as 'hum' rather than 'main' as we usually do. So, I had to completely change the way I speak for Tere Bina Jiya Jaye Na. Apart from all of this, I even looked at references to understand the right traditions and rituals so that I can portray my character perfectly and I guess all the prep helped me very much during the shoot. I hope I can do justice to this wonderful character, and everyone showers me with a lot of love and respect."
While Anjali is going all out to embody Krisha's character, her character will find herself battling very hard to blend into the family and fulfil all the duties towards the royal family and its legacy. Will there be a 'happily ever after' in store for Krisha after all? Or will she have to take charge of the situation and earn it?
201 total views, 2 views today